Neoceram was created in 1985, in a region with a long ceramic tradition, to develop, in close collaboration with local universities and research centers, high performance ceramics.
During the first ten years of its life, the company invested approximatively 15 M € in various R & D programs and in the acquisition of the necessary processing, testing and control equipment.
The primary result of this effort was the development of two superior oxide ceramics, now known as the Pharmalox alumina and the Pharmazirc zirconia.
NEOCERAM S.A. offers: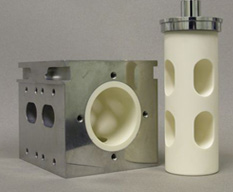 A wide range of solutions and products for the fluid dispensing, dosing and filling
Custom designed and manufactured ceramic solutions for high demanding applications in the pharmaceutical and cosmetics industries
A comprehensive range of technically innovative products, in cooperation with industrial partners, for various industrial and laboratory applications

Customer-focus
Tailor-made products, to satisfy the most demanding customer expectations
Technical support, from the selection of the most appropriate solution to its implementation and after-sales service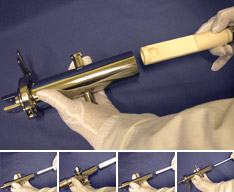 Quality
ISO 9001 : 2000 certified Quality Management System, applied to every step of the development and manufacturing process
In-house test laboratory and state of the art manufacturing and measuring equipment, to ensure product quality prior to shipment