Since our foundation fifty years ago, Kanomax has been the market leader in the development of fine measuring instruments including our fluid mechanics, environmental, aerosol, particles and customized system products.
As a company that prides itself in our technology and service, we have been enjoying an unsurpassed reputation in the industrial and academic fields in Japan where we originated.
To further contribute to our customers worldwide, we have recently launched our global operations aiming to introduce our dependable technology and to provide our wide range of measuring solutions and services.
In developing future products, we intend to listen to the voices of customers like you to harmonize our knowledge and technology in order to provide the best solution possible for your application needs.
We are committed to ensuring your success and growing with you.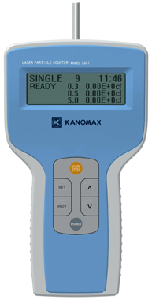 Corporate Profile
Kanomax group has its origins in Kano Laboratory established by Goro Kano who was the founder of Kanomax Japan Inc incorporated back in 1951. For the past 60 years, Kanomax has been continuously growing due to its engineering excellence in fluid, aerosol/particle, environmental and integrated system measurement technologies.
By the 1970′s Kanomax had become a leading manufacturer of anemometers and particle measuring instruments in Japan.
Kanomax has recently launched its global operations to further provide the best measurement solutions available in the market.
We are proud of the quality and service of Kanomax products which have a proven track record in the highly-demanding Japanese market.
ISO Certification
Kanomax is an ISO 9001/ISO14001 certified company. Kanomax management and production procedures adhere to these international quality standards.
Cleanroom Contamination Control Instrumentation
---
A cleanroom can be defined as a strictly controlled 

environment

 of the purest kind. During the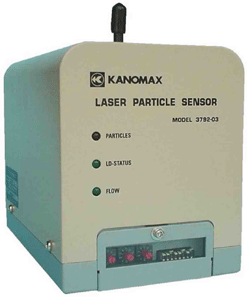 technology boom, the 

semiconductor

and HDD industries were the biggest users of cleanrooms and in a stable way, they still remain one of the most important users. However, as the world of science rapidly progresses, the demand for cleanrooms from players especially in the bio-tech and pharmaceutical markets have become noticeably strong. The cleanroom class level of bio-techs and pharmaceuticals (typically around Class 5) is still less stringent than those of semiconductor cleanrooms (an extreme and rare example is a Subclass 0.1 cleanroom at the semiconductor R&Dlevel). Nonetheless, only a small handful of precision 

measurement

 

manufacturers

 have the genuine capabilities as Kanomax to satisfy their monitoring and measurement needs.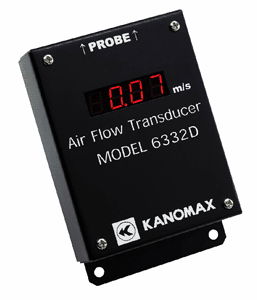 Cleanroom Applications

Cleanroom monitoring

Facility

 certification

Trend analysis (continuous and spot)

Process control analysis